2019 ––
Branding & Identity Systems


I Stood at the Border:
Im/migrant Voices + Stories Retold
---
Rutgers Newark's BFA Graphic Design students present I Stood At the Border: Im/Migrant Voices & Stories Retold, an exhibition which examines conversations surrounding im/migration. Inspired by American Novelist, Toni Morrison's statement "I stood at the border, stood at the edge and claimed it my central," participating designers have developed individual statements addressing issues of im/migration and belonging. Through a research-driven process, each designer's goal will demonstrate innovative problem-solving solutions that visually address wide-ranging topics of migrant narratives.


Natalia Dymora, Jahi Lendor and Salma Shahin collaborated to create a branding system for the exhibition. Integrating key elements of dynamism & movement, the trio started by establishing the color orange as the show's defining element. The identity centralized around the ideas of having individuals of different cultural backgrounds in a unified, integrated space. By manipulating the type to embrace the idea of differences amongst each other whilst occupying a mutual space, the show's branding was born.
---
2019 ––
Branding, Printed Matter & Book Design
Coastal Migrations
---
Coastal Migrations is a project that tells the emotional, statistical and historical accounts of how im/migrants have been integrating their culture into New York and Los Angeles for decades. Consisting of a softcover book, a panoramic postcard collection, and a poster series, the works display a consistent visual language defined by a dominant color palette derived directly from the sunshine, bustle & sentiment present in both cities alike. The project was on display at the
Project for Empty Space
in Newark, NJ from April 27 through May 13, 2019.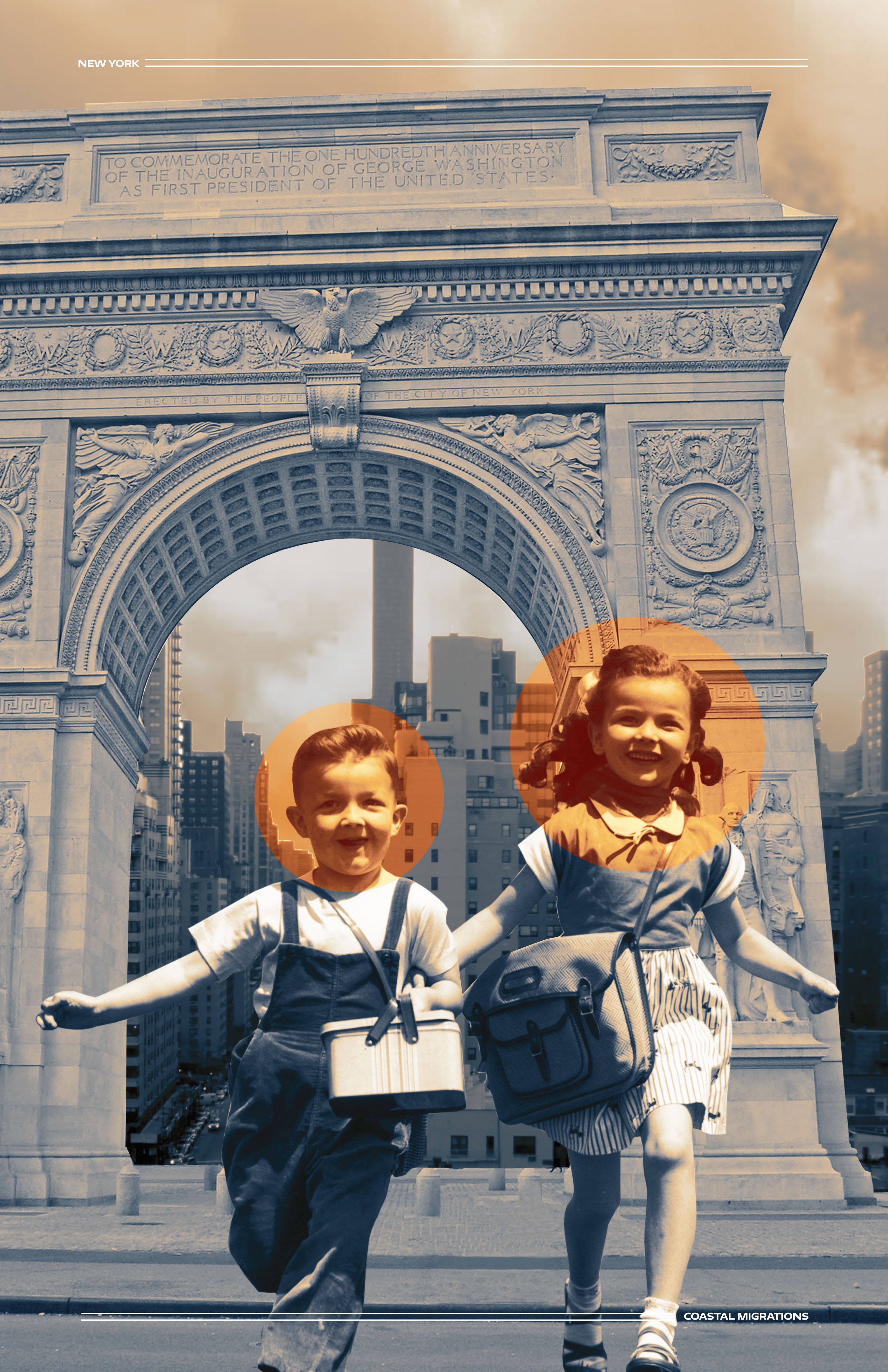 ---
2018 ––
Branding & Identity Systems


Mobile Maker Center
---
In 2016, Liz Bonawitz, Patrick Shafto and Vanessa LoBue fused their passions of researching how children learn by teaming up on a two-year $300K National Science Foundation (NSF) grant—along with a $75K Rutgers University-Newark (RU-N) Chancellor's SEED grant—to create a Mobile Maker Center (MMC) to deepen their understanding of the topic, connecting them with diverse communities in Greater Newark while bolstering STEM learning.

Students and faculty from the graphic design program met with the trio at Express Newark to merge ideas and create a seamless identity system that captures the core values of the Maker Center. The final result was a interchangeable, icon based system where each letter of the logo was paired with one of the core values - Learning, Making & Feeling. The Mobile Maker Center and its branding system currently live at the Newark Museum in Newark, NJ.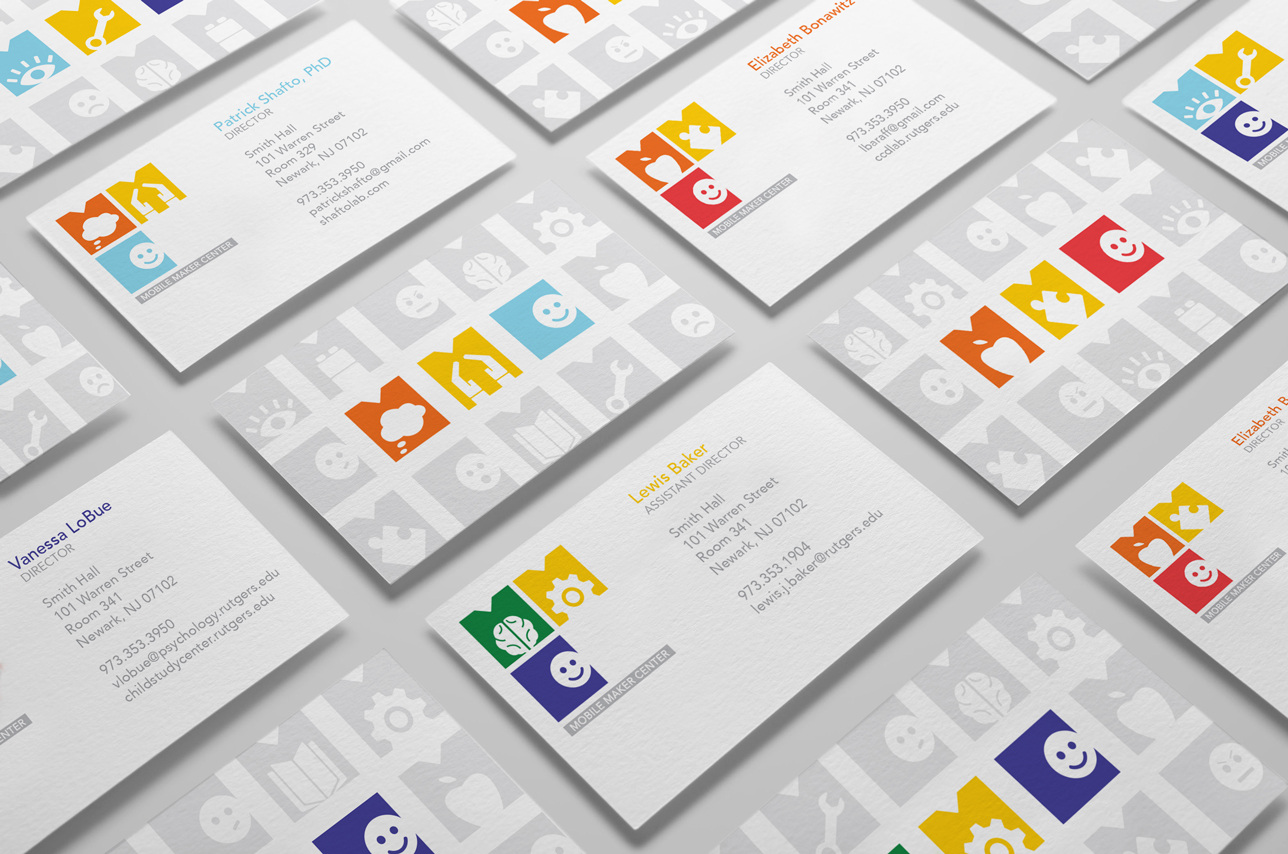 ---
---